News Alerts!
Job Opportunities - Contact the Superintendent of Schools - Greg Rinehart - 620 348 3415.
Tuesday, February 2, 2016 High School basketball games at Lacrosse have been postponed due to weather.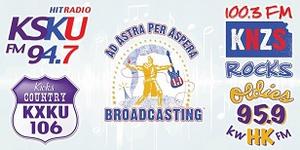 Everyone, if you can not make it to the High School Basketball games on Friday, January 8, 2016, you can still listen or watch the games on the radio or online. The games are against South Central and are at Macksville High School. Varsity Girls will start following JV boys at approximately 6:00 p.m.
Listen to the Games
Pregame coverage begins 15 minutes before the Varsity Girls tip off live on HitRadio 94.7 KSKU, online at http://www.adastraradio.com/sports.html and download our new Ad Astra Radio App to stream on your Smartphone or tablet.
Watch the Games
http://www.nfhsnetwork.com/schools/central-plains-high-school-claflin-ks
The website www.macksvillemustangs.com in not in any way affiliated with USD #351 here in Macksville. It is a scam. Please do not patronize this website. Thank you!
We hope you are having a great summer!! However, school is just around the corner and it is time to start buying school supplies. Below are the supply lists for ELEMENTARY, JUNIOR HIGH, and HIGH SCHOOL. Also some important dates to remember.
IMPORTANT DATES
Student Enrollment
August 10th, 12:00 p.m. - 8:00 p.m.
August 11th, 8:00 a.m. - 12:00 p.m. and 1:00 p.m. - 3:00 p.m.
FIRST DAY FOR STUDENTS: August 20, 2015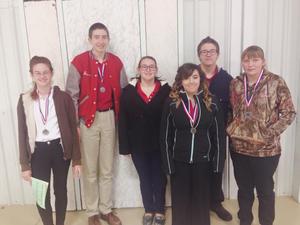 On Feb. 4th several Macksville HS Family, Career and Community Leaders of America members competed in speaking events at Cimarron, KS at the district level STAR (Students Taking Action for Recognition) event competition. Joanne Taylor received a silver medal in the Food Innovations competition with a project modifying a chocolate chip muffin to make it healthier. Denise Garcia and Kayla Claussen participated in a team event that showcased their anti-bullying project with third and fifth graders entitled, "Breaking Bullying". They also received a silver rating. The Advocacy event was one Jarrod Kuckelman entered, focusing his project on ways to partner in the community to reduce underage drinking and drug use. He received a silver medal and is eligible for state competition in Wichita in April. Members Katrina Waters and Taylor Rodriguez went with the group to assist with timing the events and learn more about them. MHS FCCLA adviser is Terri Renfro.
picture:
Joanne Taylor, freshman; Jarrod Kuckleman, soph., Katrina Waters, soph., Denise Garcia, senior, Taylor Rodriguez, soph., and Kayla Claussen, soph.
The St. John Boys BBall vs. Macksville Mid-Winter Classic game will be live streamed at the link below.
The broadcast is scheduled to start on 1/22 at 4:40p CST.
Watch this event on The Cube mobile app or at http://thecube.com/event/st-john-boys-bball-vs-macksville-mwc-447924 and make sure the entire Macksville community knows about the event - share this link with everyone!
Download Attached File: Spelling Bee.pdf 48.48 kB
Following is information about the Stafford County Spelling Bee. All participant information is included in the PDF for you to download.
Location: Stafford Jr./Sr. High School
Date: January 28, 2015
Time: 9:00 a.m.
If you can not make it to Friday nights high school basketball game in Macksville. Please listen and give support over the radio on channel 94.7 KSKU or by listening online by going through Adastra Radio.
http://www.adastraradio.com/sports.php
Games start at 6:00pm
Go Mustangs!!
Saturday, January 10, 2015. - The Jr. High JV Basketball Tournament will be in Ellinwood, KS.