News Alerts!
Job Opportunities - Contact the Superintendent of Schools - Greg Rinehart - 620 348 3415.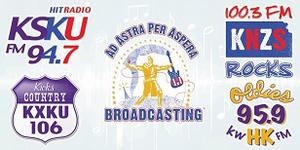 Everyone, if you can not make it to the High School Basketball games on Friday, January 8, 2016, you can still listen or watch the games on the radio or online. The games are against South Central and are at Macksville High School. Varsity Girls will start following JV boys at approximately 6:00 p.m.
Listen to the Games
Pregame coverage begins 15 minutes before the Varsity Girls tip off live on HitRadio 94.7 KSKU, online at http://www.adastraradio.com/sports.html and download our new Ad Astra Radio App to stream on your Smartphone or tablet.
Watch the Games
http://www.nfhsnetwork.com/schools/central-plains-high-school-claflin-ks
The website www.macksvillemustangs.com in not in any way affiliated with USD #351 here in Macksville. It is a scam. Please do not patronize this website. Thank you!